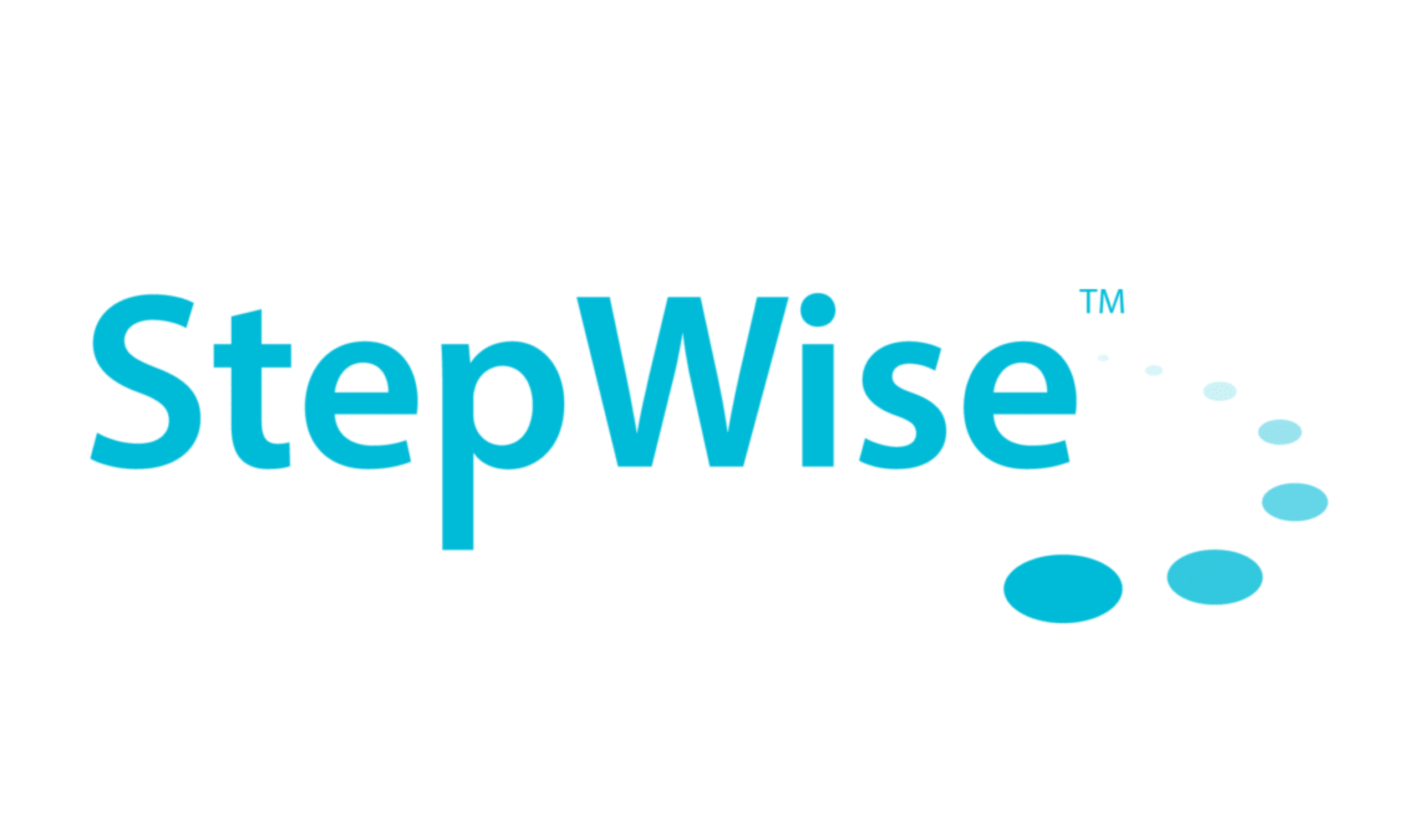 For ACCUPLACER
Ace Accuplacer Math with StepWise!
Personalized and Adaptive
Is calculating slope a walk in the park, but quadratic equations a nightmare on Elm Street? StepWise will zero in on exactly where you're struggling the most. As soon as we can tell you've learned a topic, we move you forward. No endless exercise sets … unless you like that sort of thing and have plenty of free time.
StepWise doesn't just keep testing you and giving you a score like other products. You'll get hints, complete solutions, and even wrong answer explanations for every practice question.
Case Study
Onondaga Community College
Syracuse, New York
Onondaga Community College (OCC), a community college affiliated with the SUNY system, is committed to putting students first and fostering an environment of continual improvement, integrity, and accountability among its students.
62% of Students Raise Accuplacer Math Score, Reducing Need for Developmental Coursework
Mobile Learning Program Increases Math Proficiency
With the help of Querium's MathBooster for Accuplacer, a mobile-ready review program designed for the national placement exam
Of participating students placed high
enough to avoid at least one developmental
math course after re-taking the Accuplacer
Eliminated the need for
developmental courses completely.
The Challenge
High Number of Students Placed in Dev Ed Math Classes
OCC annually faced an alarming 75% of students placed into non-credit developmental math courses after taking the Accuplacer. Recent studies show that assigning students to remedial math courses exacerbates their risk of dropping out.
OCC sought to reduce that percentage with a plan to enable students to perform their best on the placement assessment.
Solution
Boost Students to College-Ready Level Math
OCC worked to increase math proficiency among community college students with the help of MathBooster for Accuplacer by Querium. In a beta test conducted among community colleges in Texas during Spring 2014, Querium found that 55% of students who used the MathBooster program after initially placing into developmental courses raised their scores on the TSI Assessment (a Texas college placement exam comparable to the Accuplacer) above a cut line, there by reducing or eliminating the need for remedial coursework. Hoping to achieve similar results with OCC students and to save them time, money, and stress, OCC began providing the program free of chargeto its students in January 2015.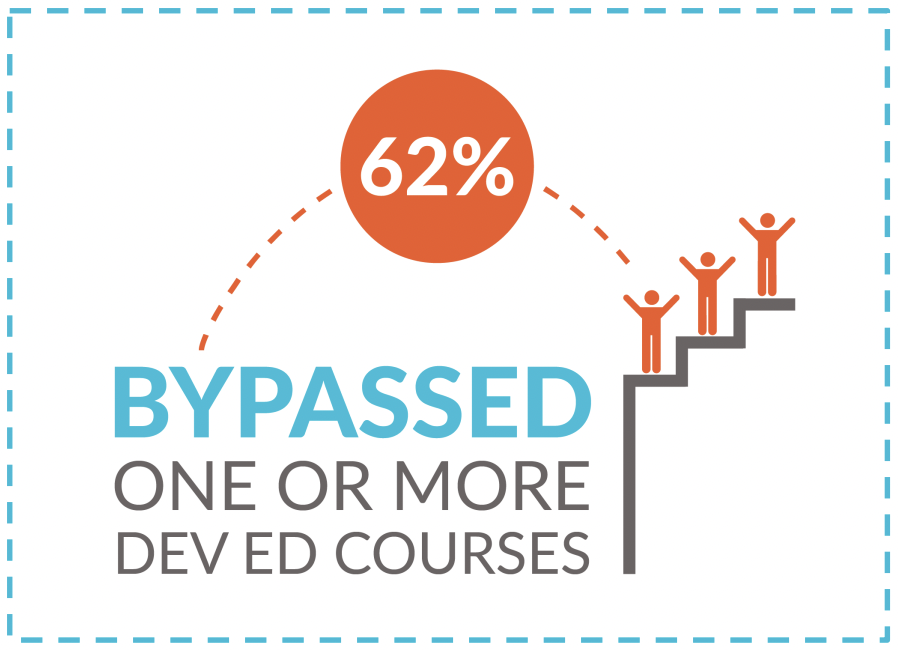 Students enjoyed using MathBooster and the added testing confidence it provided them.
The school's administration also found the program to be beneficial to students.
"MathBooster's personalized and mobile
format made it the preferred option for students testing for the first time or for retesting. Students are always asking for review options, and this is a great one."
OCC's Testing Services Coordinator
"We're thrilled with the success our students have demonstrated in math after using StepWise."
OCC Director of Testing Services
"It was nice to practice and actually learn from a video about subjects that I had forgotten all about."
"Had I used MathBooster before taking the placement test the first time, I feel as though I would have done much better."
Implementation
Free Remediation Offered to Students
In OCC, 3,401students were required to take the math portion of the Accuplacer during the 2015 spring and summer semesters.
Of these students, 2,566 (75%) were placed into non-credit, developmental math courses as a result of their Accuplacer placement scores.
In order to avoid these courses, students were given the option to re-take the test upon completion of a remediation program offered free of charge by the college,
MathBooster for Accuplacer or a live workshop with OCC instructors. If students chose not to take advantage of either of these options or did not complete the one chosen, they could enroll directly into developmental math. A majority of students chose the MathBooster program for remediation over the live workshop.
Results
Reduced Number of Students in Dev Ed Classes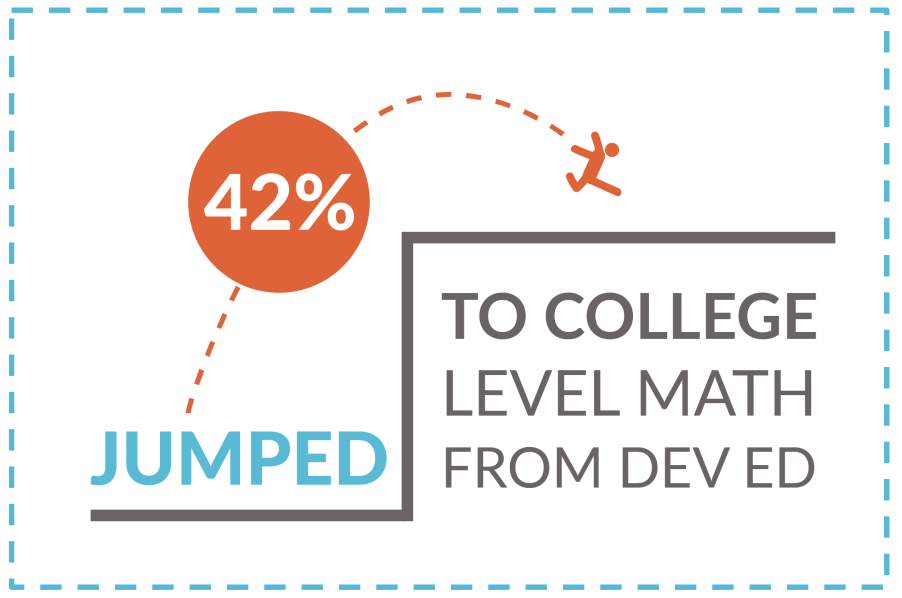 62% of students who chose Querium's MathBooster for Accuplacer as a remediation option raised their Accuplacer scores above a cut line, allowing them toskip at least one developmental course.
42% moved from developmental math to college ready, altogether eliminating the need for remedial coursework.
After the success of MathBooster for Accuplacer at OCC, the school looks forward to providing the program to future students who wish to avoid developmental math coursework.
Case Study Part 2
83% of Students Pass First College Math Course with an A, B, or C
Learning Gains Carry Over To College Courses
Students who participated in Querium's efficacy study saw strong improvement in their placement scores on the Accuplacer Math test, but a far more important measurement is how well they did in their subsequent math course.
After reviewing students' grades for the first math course taken following placement, we found that 83% of students passed with a grade of A, B, or C.
StepWise for Accuplacer helped students not only perform their best on the placement test, but also go on to succeed in their first math course at OCC.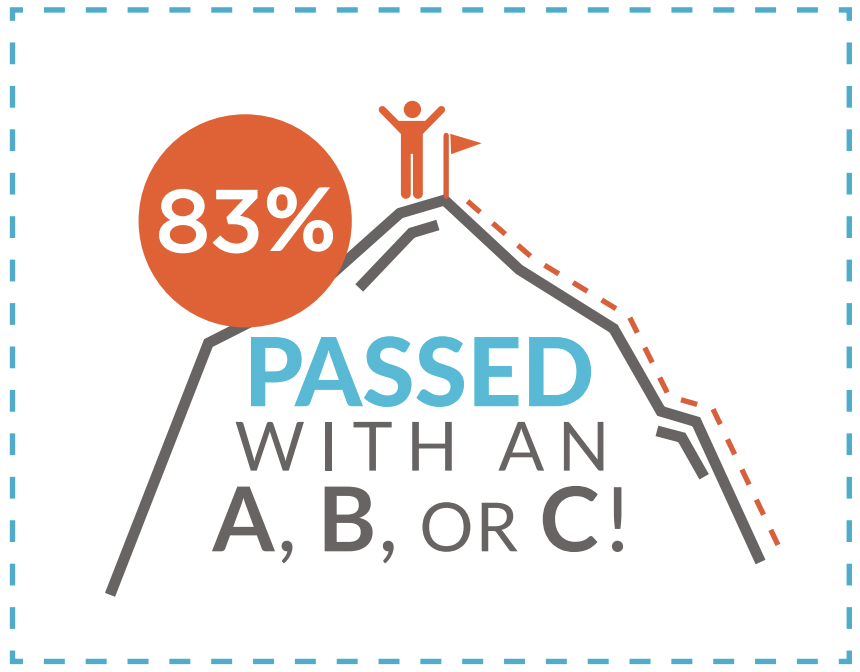 Longitudinal Success
To develop this analysis, we worked with OCC administrators to collect the course name and final grade for the study participants who completed the StepWise program and retook the Accuplacer test.
We matched the participating students' Accuplacer scores with their courses and grades and calculated the performance of all students.
StepWise Students Outperform National Trends
In an effort to compare this with national trends, we identified a few studies that documented passing rates for community college students taking college-level math courses.
An EdSource analysis of California's 112 community colleges found that only 55% of students received a a passing grade of A, B, or C in their first college level math course.
A recent study out of Florida found that just 46.8% of students passed their first college level math course, down from 55.7% from the prior year.
In Texas, only 40% of students who arrived college ready successfully completed a college level math course within three years.
Series Of Mini-Successes
Querium attributes the program's effectiveness to the personalized learning path. "We interviewed dozens of community college students to develop this series of mini-successes approach that allows students to get in quickly and master a topic within 15-30 minutes," says Patti Smith, Querium Co-Founder and CMO. Instruction is delivered through bite-sized video lessons by master classroom teachers and reinforced through practice questions that include complete
solutions for every question. And all of it is accessible by smartphone, 24/7.
These Are Real Reviews From Real Shoppers
Awesome
"I have always had trouble with math and I've been out of school for 11 years. This has helped me so much!"
Great product!
"Thank you for this great product. It is helping me a lot!"
Wow!
"It's amazing how much you forget in 17 years, but through easy to understand examples I'm getting back on track! Actually I wish some of the examples provided were used when I was in high school, completely makes sense now!"